Embarking on an adventure or seeking a peaceful retreat? Look no further than HLH Stay's Nested Entire Serviced Apartment—your gateway to ultimate comfort and luxury. Nestled within a secure, gated community and mere steps away from both Halcyon and the scenic Big Creek Greenway in Alpharetta, GA, this 2-bedroom, 2-bath apartment promises a remarkable experience for your extended stay needs.
The vibrant colors of fall are calling, and there's no better time to secure your ideal autumn retreat with HLH Stay!
Picture yourself nestled in the heart of Halcyon, just a stone's throw from the enchanting Big Creek Greenway.
The beauty of the season awaits, and we've got the perfect abode for your mid-term stay.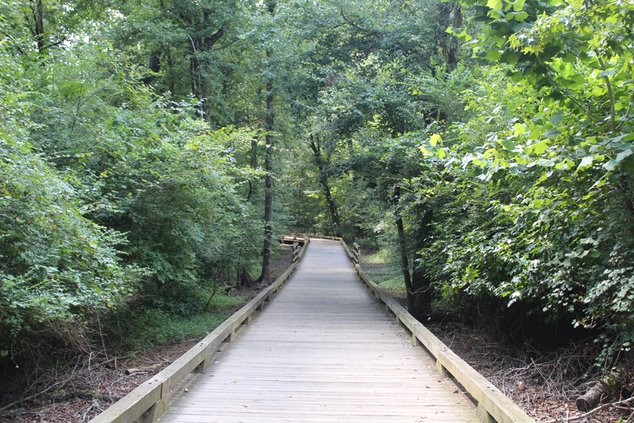 Fall Magic Awaits: Imagine crisp air, golden leaves, and the soothing ambiance of the season. HLH Stay's Nested Entire Serviced Apartment is your cozy haven, where the essence of fall is right at your doorstep.
🍂 Limited Availability: Our fall slots are filling up fast! Don't miss out on this incredible opportunity to experience the beauty of autumn while indulging in the ultimate comfort of our gated 2-bedroom, 2-bath serviced apartment.
🎃 Special Airbnb Discount: Act quickly and snag our exclusive Airbnb discount for your fall getaway. This is your chance to embrace the magic of the season without breaking the bank!
Time is of the essence, my friend. Book your stay now with HLH Stay and make this fall a memorable one. Head over to HLH Stay on Airbnb and secure your cozy nook amidst the fall foliage.
Your Gateway to Comfort and Adventure
**1. ** Safety and Tranquility: Nestled within a secure, gated community, safety and tranquility are paramount. Feel at ease as you reside in this peaceful sanctuary, providing you with a sense of security throughout your stay.
**2. ** Community Amenities: Experience the luxury of community amenities right at your fingertips. Enjoy a refreshing swim in the community pool or stay active in the fitness center—these offerings add an extra layer of delight to your extended stay experience.
**3. ** Proximity to Halcyon: Just a few steps away lies the vibrant hub of Halcyon. Immerse yourself in a world of events, eclectic dining, and upscale shopping. Explore the vibrant culture and entertainment scene, making the most of this close-knit community.
**4. ** Embrace Nature at Big Creek Greenway: Nature enthusiasts will rejoice as the renowned Big Creek Greenway is practically at your doorstep. Take leisurely strolls or bike rides along the picturesque trails, surrounded by lush greenery and the tranquil sounds of nature—a perfect escape for relaxation and rejuvenation.
The Epitome of Long-Term Stay Comfort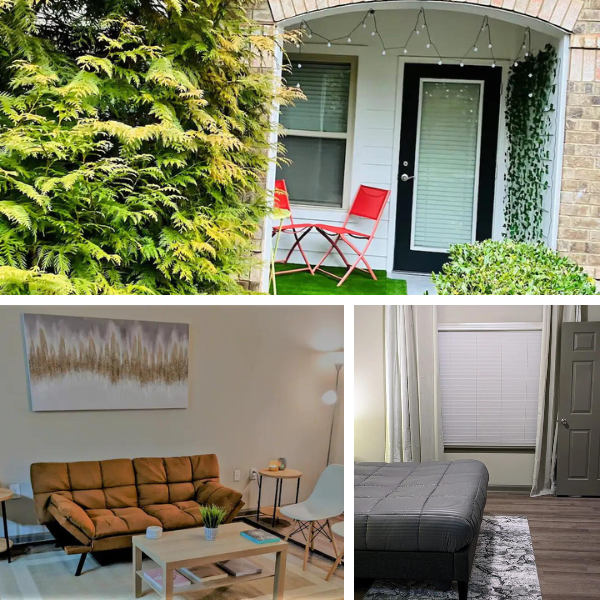 **1. ** Spacious and Well-Designed Layout: This 2-bedroom, 2-bath entire serviced apartment is thoughtfully designed to offer a spacious and comfortable layout, providing ample room for a convenient and enjoyable long-term stay. The living spaces are carefully curated for relaxation and productivity, allowing you to make this space truly your own.
**2. ** Comfortable Sleeping Arrangements: With two private bedrooms, each boasting a queen bed, you'll find peaceful retreats to rest and recharge. Additionally, the living area features a full futon memory foam mattress that doubles as a sofa during the day and comfortably accommodates additional guests.
**3. ** Accommodates 4 to 6 Guests: The spaciousness and thoughtful design of this apartment allow it to comfortably sleep 4 to 6 people, making it ideal for families, groups, or professionals looking for shared accommodations.
Your Journey to Unmatched Comfort Begins Here
Ready to embrace a life of unparalleled comfort and adventure, with Halcyon and Big Creek Greenway as your neighbors? Book your stay at HLH Stay's Nested Entire Serviced Apartment and step into a world of hospitality crafted to elevate your experience. For a limited time, enjoy a special Airbnb discount by booking through HLH Stay on Airbnb.
Your retreat of luxury and peace awaits, just steps from the heart of Halcyon and the serenity of Big Creek Greenway!